You are here
Robyn Adams
Primary tabs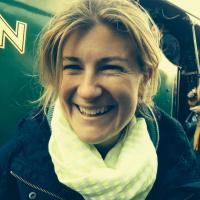 Biography:
Senior Research Associate
Robyn Adams is a Senior Research Fellow at CELL and PI of the 'Shaping Scholarship: Early Donations to the Bodleian Library' project which she developed from the pilot study 'Building a Library Without Walls: the Early Years of the Bodleian Library'.
She is also editor of the Letters of William Herle project and the Diplomatic Correspondence of Thomas Bodley project. She is associate editor with Nadine Akkerman (Leiden) of the The Correspondence of Elizabeth Stuart, Queen of Bohemia, published by Oxford University Press (Vol II, 2011).
Robyn completed her Ph.D. at Queen Mary, University of London, 'Both Diligent and Secret: The Intelligence Letters of William Herle' in 2004. Her BA and MA degrees were also gained at Queen Mary. Her research interests are primarily based around early modern letters, with special focus on intelligence studies, information networks, and the circulation of knowledge. Between June and July 2008, Robyn spent a happy month as a Francis Bacon Foundation Fellow at the Huntington Library in Pasadena, California, researching family intelligence networks in the Ellesmere, Hastings and Temple letter collections. This was followed in 2010 by an equally happy month as the Humphrey Wanley Fellow at the Bodleian Library, Oxford, researching the foundations of the library.
She developed the work undertaken during this fellowship into a major AHRC-funded project, centred on the early records of the Bodleian Library, Shaping Scholarship: Early Donations to the Bodleian Library. This project focuses on the Bodleian Benefactors' Registers, and examines donations to the library in the first part of the seventeenth century.
Robyn teaches on the MA in Early Modern Studies, convening CMII0015 Unstitching the Early Modern: Archival and book skills.