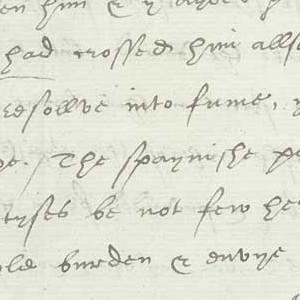 Project website: http://www.livesandletters.ac.uk/herle/index.html
This project draws together in a digital edition the surviving corpus of letters written by William Herle, an Elizabethan intelligencer. The letters form a rich and textured resource for the study of Early Modern England and the Low Countries, Herle having acted as an unofficial agent for the crown during the Dutch Revolt in the years 1581-1583.
The edition comprises a full editorial framework, and presents the letters as marked up text. Many features of the letters have been preserved and tagged in XML, such as the address-leaves, textual deletions and marginal comments. The editor of this project is Robyn Adams. The director of the project is Alison Wiggins.