You are here
Melissa Terras
Primary tabs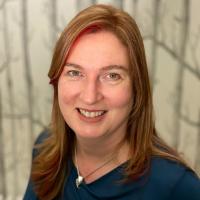 Biography:
Melissa Terras is the Professor of Digital Cultural Heritage at the University of Edinburgh's College of Arts, Humanities, and Social Sciences, which she joined in October 2017, leading digital aspects of research within CAHSS at Edinburgh, as well as building digital capacity in the new Edinburgh Futures Institute. Her research focuses on the use of computational techniques to enable research in the arts, humanities, and wider cultural heritage and information environment that would otherwise be impossible. She is a Turing Institute Fellow 2018-2020. 
With a background in Classical Art History and English Literature (MA, University of Glasgow), and Computing Science (MSc IT with distinction in Software and Systems, University of Glasgow), her doctorate (Engineering, University of Oxford) examined how to use advanced information engineering technologies to interpret and read Roman texts. Employed at UCL Department of Information Studies from 2003, she was made Honorary Professor of Digital Humanities upon her departure from UCL in 2017, and Honorary Professor in UCL Centre for Digital Humanities, which she directed 2012-2017. 
Melissa was CELL's Interim Director from 2015-2016 and joined CELL as an Honorary Senior Research Fellow in December 2019.
You can generally find her on Twitter, at @melissaterras