You are here
Lisa Skogh
Primary tabs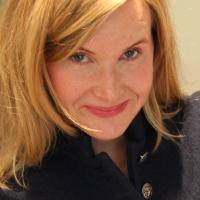 Biography:
Lisa Skogh is a Research Fellow in the Research Department at the Victoria and Albert Museum. She is currently working on a project entitled The Kunstkammer and the Early Modern Consort: Knowledge, Networks and Influences. This project explores an important yet neglected aspect of early modern patronage. It aims at investigating how the consorts of continental male rulers played a significant part in shaping displays of power through artistic patronage and collecting. The project focuses upon the Kunstkammer (cabinet of curiosities) and Pretiosa collections (collectibles of precious materials), political tools intended to display splendour, knowledge and ambition.
Lisa is also co-organising the symposium A Collector of Secrets: Sir Balthazar Gerbier (1592-1663) in cultural diplomacy and the arts to be held at the V&A on 4-5 June, 2015. Concurrently she is together with Kristoffer Neville co-editing a volume for Ashgate's series in Women and Gender in Early Modern Europe entitled Queen Hedwig Eleonora and the Arts: Court Culture in 17th-century Northern Europe (prel. 2016) as well as a special issue for Nuncius. Journal of the Material and Visual History of Science on the topic The Varied Role of the Amateur in Early Modern Europe (prel. scheduled no 2, 2016). Lisa's doctoral thesis Material Worlds. Queen Hedwig Eleonora as Collector and Patron of the Arts was published in 2013 by the Swedish Academy of Sciences, Centre for the History of Science.
In 2015, Lisa was awarded the British Academy Rising Star Engagement Award (BARSEA). This will be used towards a series of salons entitled What was Europe? The salons are co-organised together with Simon Schaffer and Bill Sherman and will integrate early career researchers. These discussions will take place in the new galleries devoted to Europe 1600-1800 at the Victoria & Albert Museum.