You are here
Jacqueline Glomski
Primary tabs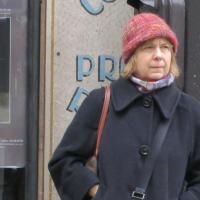 Biography:
Dr Jacqueline Glomski is an Honorary Senior Research Associate with CELL. She undertook her PhD at the University of Chicago, in Slavonic Languages/Renaissance Studies. She also holds an MA from the University of Michigan, in Comparative Literature (Latin/Spanish), and an MSc from the Columbia University School of Library Service, in Rare Books/Academic Librarianship. Dr Glomski is a fellow of the Royal Historical Society and a fellow of the Society of Antiquaries. She has joined us from King's College London, where she was a Senior Research Fellow (Honorary), in the History Department.
Dr Glomski was director of the Seventeenth-Century Fiction: Text& Transmission research group, supported by the British Academy, from 2012–16, and was a cluster member of the AHRB research project Europa Triumphans, at the Centre for the Study of the Renaissance, University of Warwick, from 1999–2004. She is the co-editor of and contributor to Seventeenth-Century Fiction: Text & Transmission (Oxford: Oxford University Press, 2016), the author of Patronage and Humanist Literature in the Age of the Jagiellons (Toronto: University of Toronto Press, 2007), and the co-compiler of the Annotated Catalogue of Early Editions of Erasmus at the Centre for Reformation and Renaissance Studies (Toronto: CRRS, 1994). She has also served as the book review editor for The Library. Transactions of the Bibliographical Society.
Dr Glomski's present research is focused on the theory and practice of book collecting, especially as regards notions of book rarity, in the seventeenth century.