You are here
Amanda Brunton
Primary tabs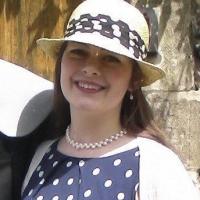 Biography:
Amanda studied for a BA in English Literature at the University of Sheffield, and an MA in English Studies (Early Modern) at Queen Mary, University of London. Her MA dissertation focused on the manipulation of cultural expectations of dying in the dramatic works of Christopher Marlowe.
Amanda worked as a research assistant on CELL's project to digitise Gabriel Harvey's marginalia, 'The Archaeology of Reading', between March and October 2015.
She is now working on her Ph.D, researching the way in which manuscript epitaphs contribute towards an understanding of grieving in early modern England.