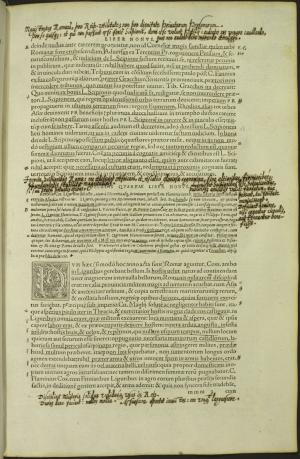 Size Matters: Early Modern Paper in Cross-Cultural Contexts
CELL are very pleased to have won a Sea and Currents grant as part of UCL's Global Engagement strategy. The successful applications were chosen according to how well they fit the criteria: potential for the future, fit with the Global Engagement strategic plan, benefit to UCL and the Faculty and making a difference in some significant way to research, education or other aspects of life.
Our winning project seeks to build a research network to examine paper surfacing methods to receive ink in the early modern period. Before printing or writing ink meets paper, the writing surface requires preparation - sizing with a gelatinous substance - in order that the ink does not sink and feather. Recent research by one of our global partners, Professor Joshua Calhoun (University of Wisconsin-Madison) has revealed that there are anomalies in the surfacing techniques of the period which require further examination and analysis. The proposed workshop seeks to initiate discussions between scholarly partners across the globe, setting a research agenda which will lead to a future funding bid for a cross-disciplinary project based at UCL. This will be to extend knowledge of cultural exchange between Europe and the Ottoman Empire as well as furthering our understanding of how books can be considered as technological objects and hybrid materials. In particular, we will be examining differences between the animal substrates of European paper and the cellulose-base for the Islamic paper, and how this might affect the contemporary reading and annotation experience.
Each invitee will be asked to present a brief (25 min) paper about how their research engages with the workshop theme, e.g. scholars working on marginalia in printed texts; scholars interested in animal and vegetable substrates; the different application of gelatinous/plant-based extracts affecting the sinking of ink into paper; the different recipes of iron-gall ink which could mitigate against sinking. These papers will be published on our website, www.livesandletters.ac.uk, and the slides made available for download.
Details for the workshop are being finalised and will be published in due course.
Image copyrighted to and published courtesy of Princeton Firestone Library, 'Titus Livius, Romanae Historiae Principis (1555), (p.689r)'