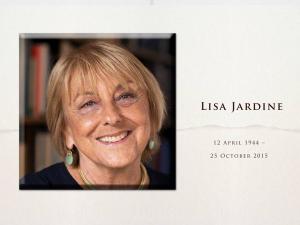 A memorial was held for our wonderful founding director, Professor Lisa Jardine, on Tuesday 19th January 2016.
The evening was a commemoration of Lisa's academic achievements, and was arranged jointly by the University of London, University College London and Queen Mary University of London. Eight speakers shared their memories of Lisa as her career progressed, from Cambridge and the Netherlands, through to her time at QMUL and subsequently at UCL.
Students from the Royal Academy of Music played two pieces from Lisa's Desert Island Discs selection.
For those who wish to watch the event there is a recording