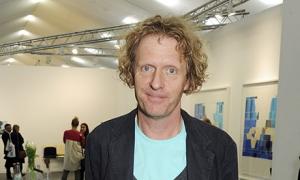 CELL and our UCL sister institute CHIRP are excited to be hosting artist Grayson Perry for a grand public lecture, to be held at RIBA on Tuesday 26 November. 
This lecture comes hot on the heels of Grayson's BBC Reith Lectures, which proved an absolute smash with radio listeners throughout the country. While we're not giving anything away, Grayson will be building on themes developed in those lectures and the installation he curated at the British Museum in 2012, The Tomb of the Unknown Craftsman, and reflecting on the interplay of history and creativity.
Demand for the free tickets was so high that the lecture is a "CELL-out", but for all those who can't make it we are happy to announce that the evening will be filmed and made available for free. 
We can't wait!